Thinking of how and where to import your google bookmarks after Igoogle shuts down? 
Portalpanel, as one of the best alternatives to Igoogle, among its many useful features provides you with the best solution to import your google bookmarks.
In order to import your Google web bookmarks, log into your Portalpanel, go to "account settings" then click on "import bookmarks".

 We require GoogleBookmarks.html file which you can export from your Google Bookmarks page. If you are using Google Bookmarks but are not sure how to get this file, 
you can follow this instruction:
1)Login to Google Bookmarks
http://www.google.com/bookmarks/
2) Export your bookmarks by using 'Export bookmarks' feature on google bookmarks page (please notice, after exporting, "GoogleBookmarks.html" will be saved on your computer)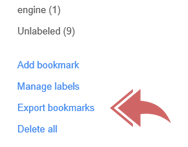 3) Click on choose file and  Upload the file from step 2 to your PortalPanel using the form below
4) Click On importing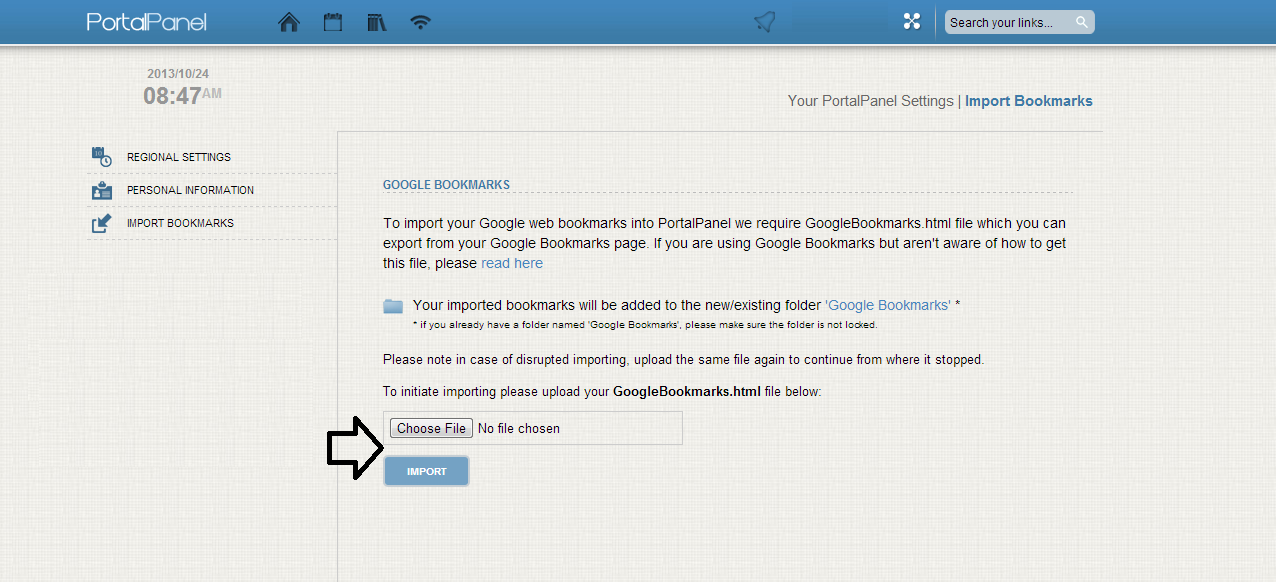 5) Make sure not to close the page while importing.
6) When the importinging process ends all your links will be stored in a Folder named " google bookmark"  on your Portalpanel homepage.  
 After the " google bookmark" folder appears, you can rescan each link's thumbnail and recategorize your imported bookmarks by creating folders, , moving or copying
 the links to another folders by clicking on edit icon of each link.
 Try it today to enjoy all features and experience the page that rules them all.
comments powered by

Disqus