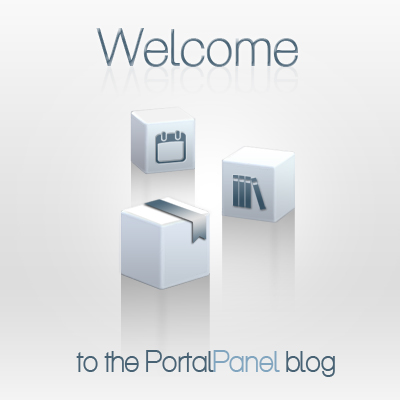 Welcome to the home of your online home, to be exact. After many, many sleepless nights the newest and coolest free online bookmarking tool with benefits is finally up and running.  In fact, it has been up and running since mid-December, you just didn't know about it (yet).
If you need a quick visual summary of what PortalPanel can do for you, check out this brief intro video.
Now after a few more sleepless nights our blog also went live. If you're reading this, we're thrilled that you're here!
Some online ventures may opt to forgo a blog these days. Here at PortalPanel we believe that free web-based services cannot exist without a dialog and honest input by the very people it serves. Therefore, we did our best to make sure the blog not only looks great, but is also equipped to have a meaningful dialogue with our current users, potential fans, and critics alike.
We work hard and believe in what we do. At the same time we don't take ourselves too seriously. So, if we mess something up… we'll let you know; if we feel smug about something we've done, you'll be the first to know right here on this blog.
In the header area, you'll find all the news about each of our three apps—Home page (the actual bookmarking tool), Calendar (a stand-alone application to keep your days and weeks organized), and Library (a collection of location-based website suggestions; food to feed your bookmark hungry new account, if you will).
On the right sidebar you'll find three icons leading to three separate comments and suggestions pages. Again, there's a page dedicated to each app. Feel free to let us know what you think about the apps so far and don't hesitate to dispense your wisdom as to what other features you would like to see added to PortalPanel.
PortalPanel follows you everywhere you go and it's always just a login away. Whether you're bored at work and would like to bookmark that new website you found about slow cooking/woodworking/HTML for beginners/sports cars so you can explore it later or whether you're managing a large scale project and need all your references organized into countless folders with unique labels—portal PanelPanel is here for you. This is your home, but it's up to you to make it truly yours.
We appreciate your support. Stay on the lookout for updates and new features.
comments powered by

Disqus